Absher is the official website & eServices Mobile Application for businesses & individuals that provide the services of Absher portal in Kingdom of Saudi Arabia (KSA). Abhser was launched by Ministry of Interior (MOI) Saudi Arabia for all the basic services for expatriates living in the kingdom.
Absher has been developed with special consideration to security and privacy of user's data and communication. So, you can safely browse your profile or your family members, or labors working for you, and perform a wide range of eServices online.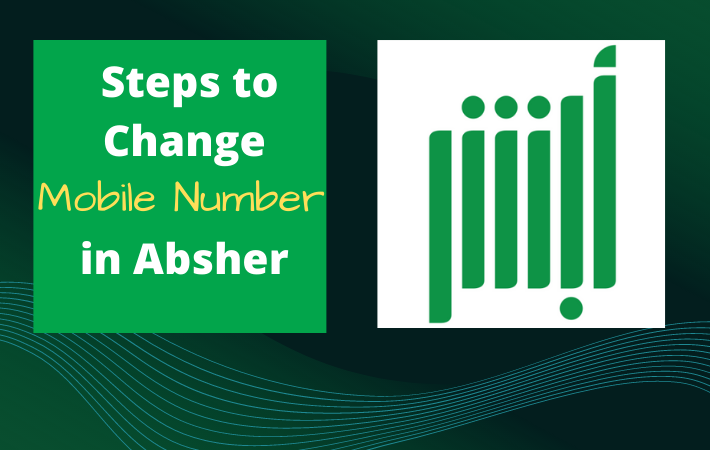 Steps to Change Mobile Number in Absher Services in Saudi:
1) Change your Mobile Number in Absher through Official Absher website
2) Change you Mobile Number using Absher Kiosk Machine
1) Change your Mobile Number in Absher through Official Absher website
Login to your Absher Account
After logging in, On the Upper right corner of the screen, Click on the three dots
Go to User Information
Click "Edit"
Enter your "New Mobile Number"
Click on "Save"
Enter the correct verification code or captcha
Once completed, you will see a message that "Your account information has been successfully updated"
2) Change you Mobile Number using 
Expats can also change Mobile number in Absher, if they have lost their Phone number and unable to login through the official Absher website
Visit the Absher Kiosk Machine
Select "English" as language
Enter Iqama Number
Select "Update Mobile" option
It will ask for fingerprint scan, put your Right Index Finger on the fingerprint scanner and repeat the same with Left Index Finder
Once done, update your new Mobile Number
You will get OTP on the new Mobile Number which needs to be entered on the screen
Click "Finish"
News related to Expatriates, Iqama, Visa, Jawazat, Jobs, Real Estate, Insurance, Banking and more. Subscribe Us Now! and Keep yourself updated.