Saudi Telecom Company is a saudi based telecommunications company which offers mobile services, Landline and Internet in th kingdom of Saudi Arabia.
STC is one major telecommunications company in the kingdom which is popular than other networks such as Zain, Mobily.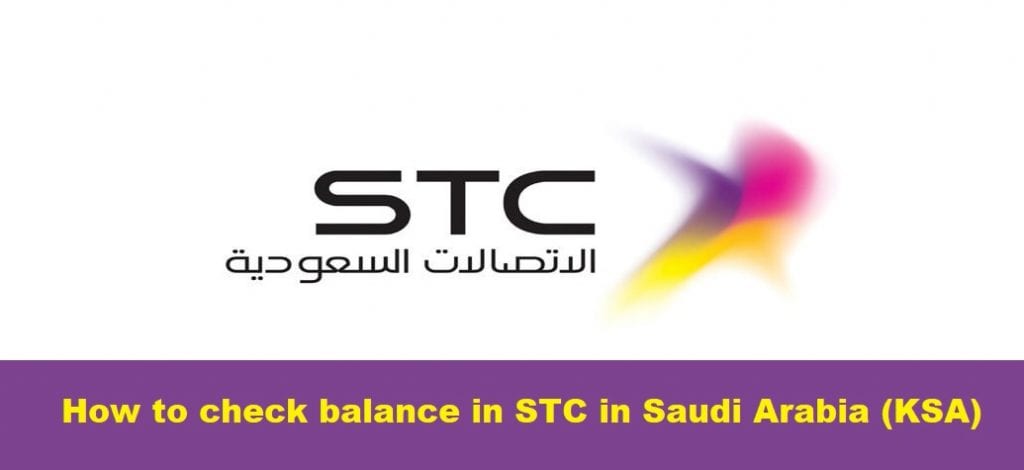 People living in Saudi Arabia and using Saudi Telecom Company (STC) SIM card Balance by using the following methods.
STC Sawa Mobile Balance, Internet Data Balance check for Postpaid & prepaid Customers
1st Method for STC Balance Check:
How to Call STC Helpline for STC Sawa Balance Check?
This method helps any user to call directly to STC Helpline to connect with STC Customer Care to do a balance Inquiry of their STC Connection by dailing 900.
After dialing '900' user needs to select STC Balance Inquiry option from the VIR to get STC Balance or Opt for contacting Customer Care to speak to the Customer Care Executive to know the STC Balance in Arabic or English.
You can get STC Prepaid Balance or Postpaid Balance Check by using the above method.
2nd Method for STC Balance Check:
How to check STC Sawa Balance through code on Mobile?
Inorder to check STC Sawa Balance from your mobile on the on the type *166# and press the call button.
Once you press it, a message with STC Balance details will appear on your mobile screen.
So, to check "STC Balance" using a code or STC Balace check can be done Online using *166# code from your mobile device.
3rd Method for STC Balance Check:
How to check STC Balance using SMS?
Another method for STC Balance check or inquiry is via sending an SMS from your mobile phone. To do this you need to send SMS "balance" to 900. You'll be receiving a message from Sawa displaying yout STC Sawa remaining balance on your mobile.
You can also send black SMS to 2220
4th Method for STC Balance Check:
How to check STC Balance using Application?
Another method for smartphone users is to install STC Application from either Google playstore or Apple iStore. After installing STC application on your mobile device you will be able to see your STC prepaid as well as STC Postpaid balance.
News related to Expatriates, Iqama, Visa, Jawazat, Jobs, Real Estate, Insurance, Banking and more. Subscribe Us Now! and Keep yourself updated.